Get Involved
More about XRWD working groups; what they do; upcoming meetings, events and actions; and how to contact us.
The Working Groups below have been set up to oversee, coordinate or organise certain areas of Extinction Rebellion Warwick District. Each group has an internal coordinator who organises the meetings and liaises with the group members, there is also an external coordinator who liaises with and reports back to the main XRWD Coordination Group which meets twice a month. XRWD also have an internal coordinator who liaises between the groups, and an external coordinator who liaises with other groups in Warwickshire and the Midlands.
Anyone can join a working group. You can be involved as much or as little as you want, and no experience is required. Everyone's ideas are valued. You are also welcome to attend any of the meetings listed below; to find out more, contact the working group coordinator directly or come to one of our Local Group Meetings.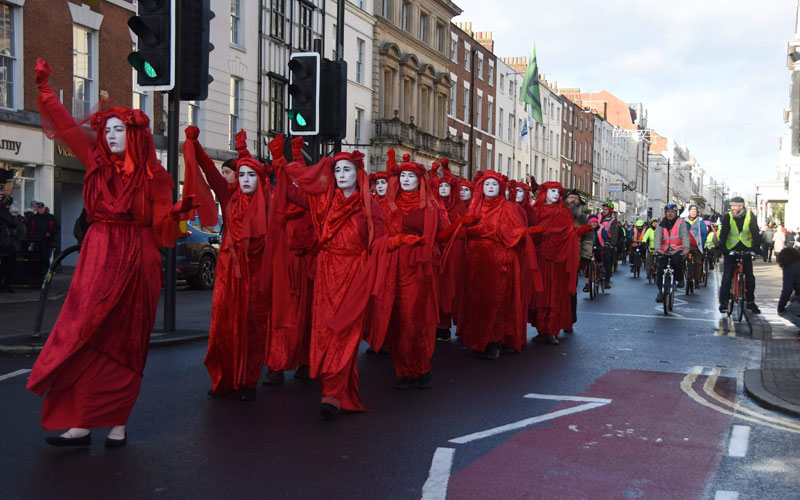 Actions
Internal Coordinator: Dominic
External Coordinator: David
Contact: This email address is being protected from spambots. You need JavaScript enabled to view it.
Next Meeting:
---
Non-violent civil disobedient actions are the things we do in XR to make us visible and share our message. Our Actions Support WG works on the ideas, logistics and organisation behind making them happen.
Art
We are currently looking to form this group, if you would be interested in finding out more please This email address is being protected from spambots. You need JavaScript enabled to view it..
---
Arts WG communicates XR's identity and articulates our messaging through beautiful and inspiring projects, banners, flags, block printing, street painting and more.
Comms and Media
Internal Coordinator: Chris
External Coordinator: Matthew
Contact: This email address is being protected from spambots. You need JavaScript enabled to view it.
Next Meeting:
---
The Comms and Media team work on getting our message out to the public through social media, website and newsletters. They also speak to the press, TV and radiio on the issues of the day.
We're looking for rebels to join our Comms team, especially on social media, so if you have creative flair in communication, we have a space for you.
Finance & Fundraising
Coordinator: Fiona
Contact:This email address is being protected from spambots. You need JavaScript enabled to view it.
---
We need money to do what we do in XR, from hiring venues to hold talks and training to printing literature to spread the word. If you are able to help us financially please do get in touch.
Outreach and Communities
This role is currently being undertaken by the Actions Working Group
---
This Working Group builds communities within XR Warwick District and beyond. It reaches out to local neighbourhoods to raise awareness of XR and the climate and ecological emergency. By addressing social barriers that stand in the way, it works to make XR truly representative. Communities and Outreach also connects professionals like XR Scientists and XR Police, and Faith Groups like XR Muslims and XR Christians.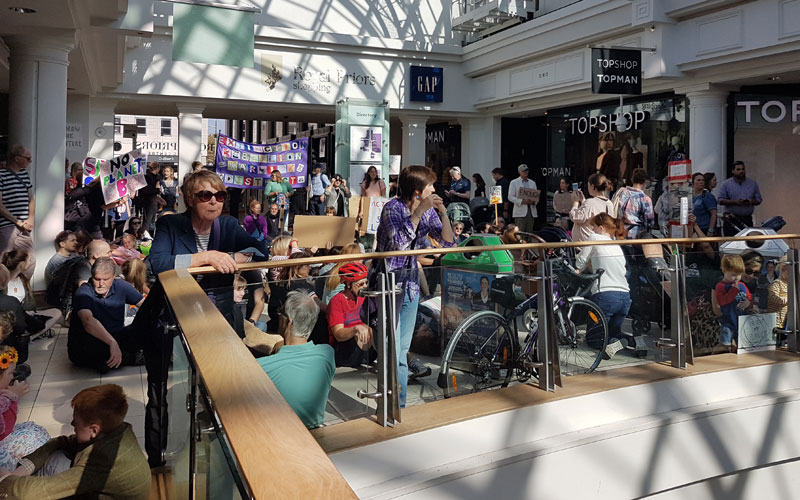 People's Assemblies
Coordinator: Ed
Contact: This email address is being protected from spambots. You need JavaScript enabled to view it.
---
People's Assemblies are a way for a group of people to talk in an organised and safe way, sharing their feelings and ideas about topics, or issues orwhere all voices are heard, respected and valued equally and no one person or group is able to dominate the process.
Political
Internal Coordinator: Gareth
External Coordinator: Dominic
Contact: This email address is being protected from spambots. You need JavaScript enabled to view it.
Next Meeting:
---
XR is beyond politics. We don't pick sides politically, but engaging with local, regional and national politics is absolutely essential to achieve our aims.
Regenerative Culture
We are currently looking to form this group, if you would be interested in finding out more please This email address is being protected from spambots. You need JavaScript enabled to view it..
---
Regenerative Culture (Regen) helps create a culture within XR, and society as a whole, that's healthy, resilient and adaptable. It does this by fostering a stronger connection with the self, nurturing healthy relationships, and encouraging a better connection to nature. Regen is creating a microcosm of a better future.
Talks and Training
Internal Coordinator: Fiona
External Coordinator: Nickie
Contact: This email address is being protected from spambots. You need JavaScript enabled to view it.
Next Meeting:
---
In Talks and Training one of our priorities is to develop our own capacity to deliver XR training and we welcome anyone who is interested in talking to groups in our community about XR or delivering training for XR groups in our region.